Mixed with Boursin Cheese and dusted with cracker crumbs, these Boursin Deviled Eggs make a delicious appetizer to serve your guests at your next party!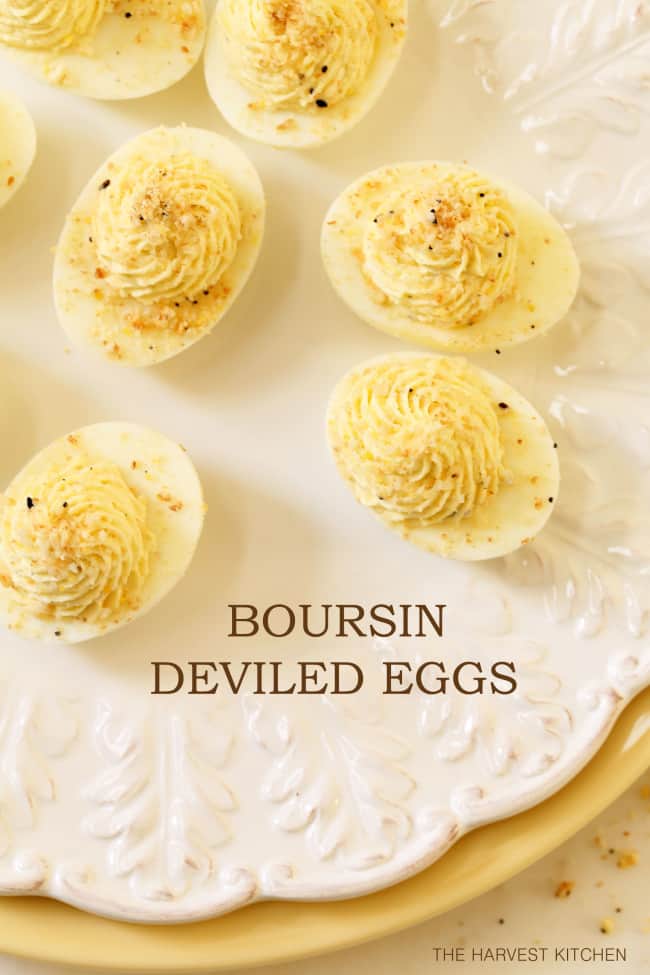 BEST DEVILED EGGS 
These Boursin Deviled Eggs are a perfect addition to any holiday feast you may be planning this season.  They also make for nice finger-food to serve at a party.  These cheesy deviled eggs are made with Boursin Cheese and instead of dusting the tops with bread crumbs or paprika – I use crushed multi-seed crackers. So you've got your cheese and crackers and deviled eggs all in one!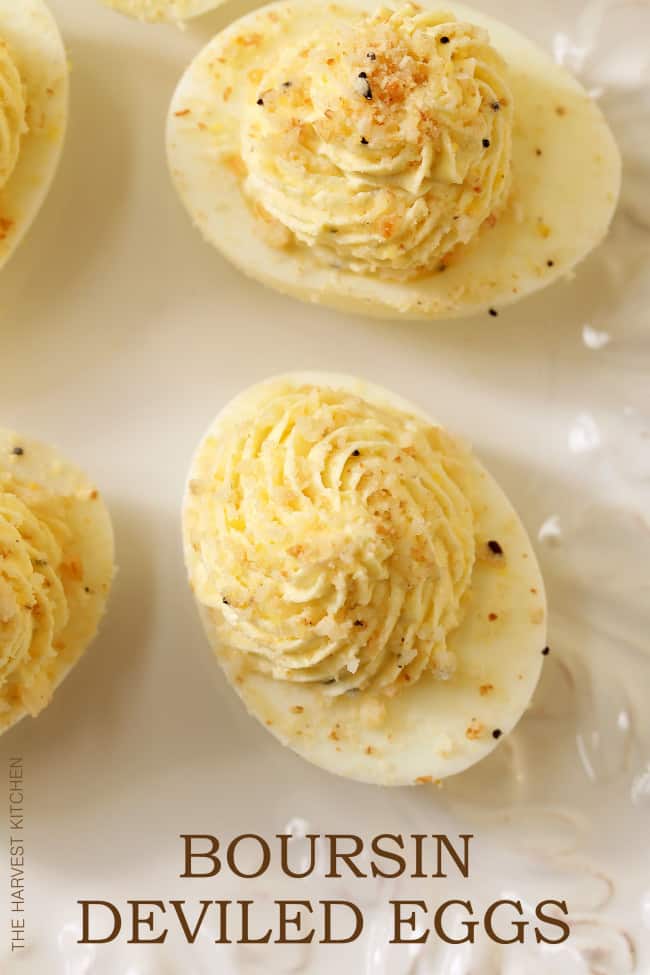 These simple deviled eggs are quick and easy to make (they only take about 30 minutes), but let the egg mixture sit in the fridge for a good 30-60 minutes before piping into the egg whites so the flavors have a chance to really blend well and give the eggs their character.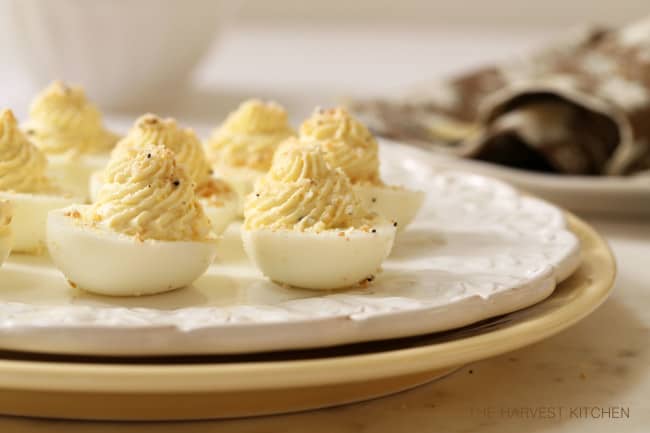 These will be a huge hit at any gathering you serve them at.  Set a plate of them down in front of your guests, and watch them disappear!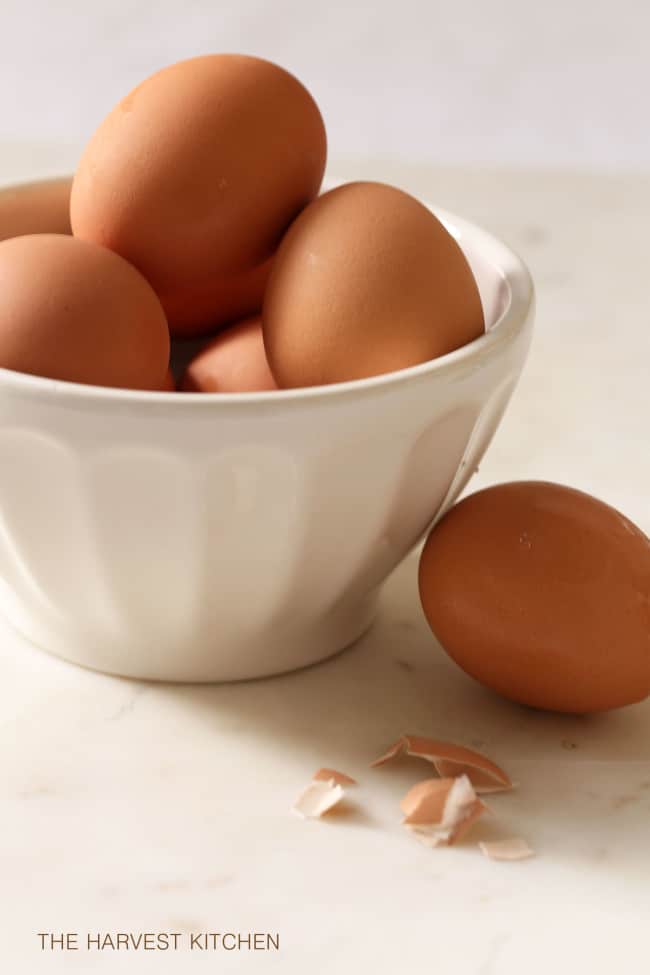 As an FYI – I always buy and cook with free-range brown hen eggs because I think they have a nicer, more mellow flavor.   And besides the flavor tasting better – I always support free-range/cage-free.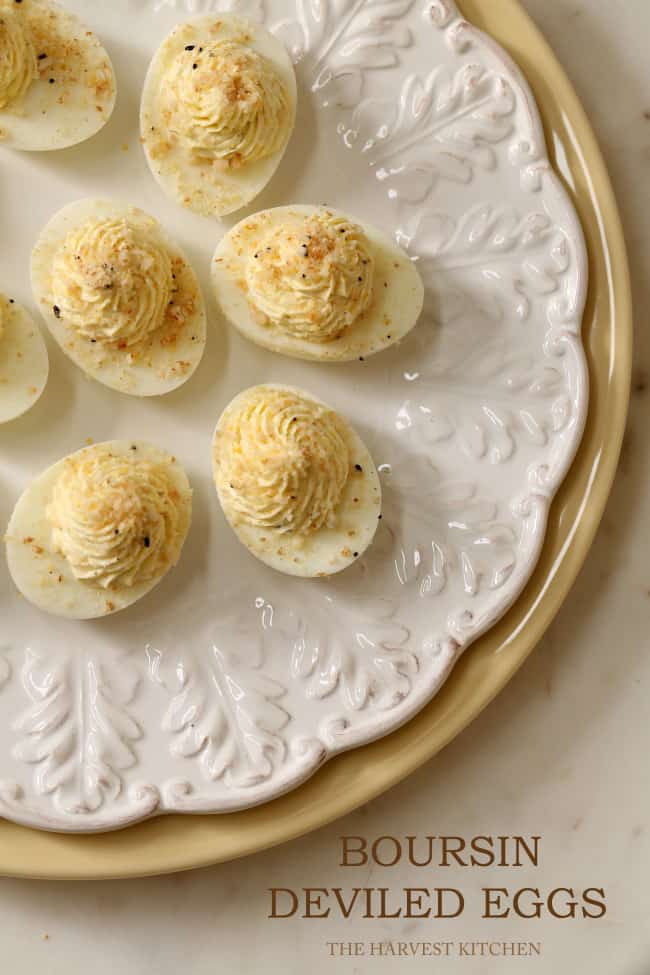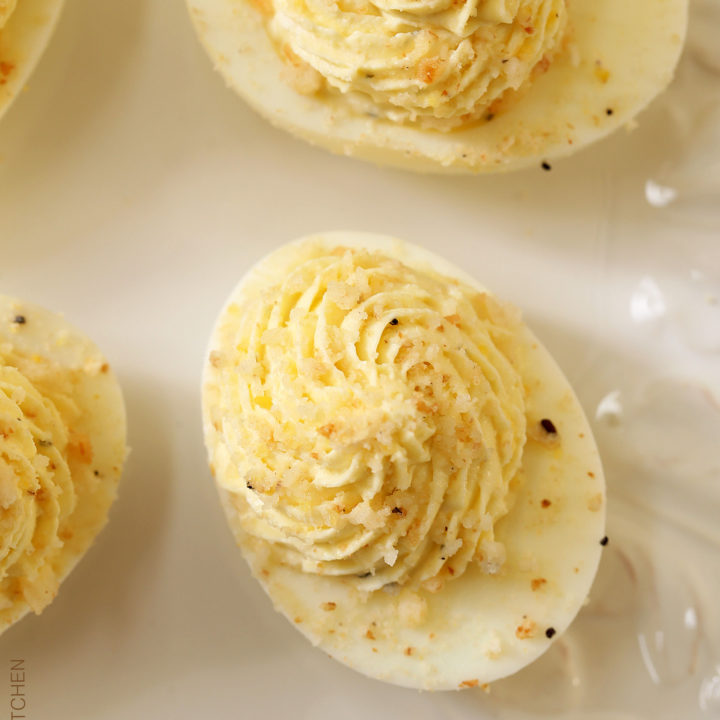 Yield: 12 servings
Boursin Deviled Eggs
Additional Time
10 minutes
Ingredients
12 large free-range brown hard-boiled eggs
1 cup Garlic and Fine Herbs Boursin Cheese
1/3 cup plain low-fat Greek yogurt (you can use creme fraiche, sour cream or mayonnaise)
1/2 teaspoon sea salt
3-4 tablespoons ground crackers of choice for topping
Instructions
Crush a few of your favorite crackers and set aside.
Cut the hard-boiled eggs in half lengthwise and remove the yolks.
Add the yolks, Boursin Cheese, Greek yogurt to a bowl and blend until creamy. Season with a little salt.
Fill the egg whites with the egg-cheese mixture.
Sprinkle the tops of the eggs with crushed crackers.