Join Fluffy Chix Cook for another tempting and tasty, healthy low carb keto Egg Fast recipe filled with super nutrition. It doesn't hurt that this Egg Pizza with Egg Fast Alfredo Sauce and spicy pickled jalapeno is also super simple to make and can be ready in about 15 minutes start to finish. Enjoy this quick frittata or egg pizza any meal of the day, even if you aren't Egg Fasting, because it's a perfect low carb keto meal with terrific macronutrient ratios.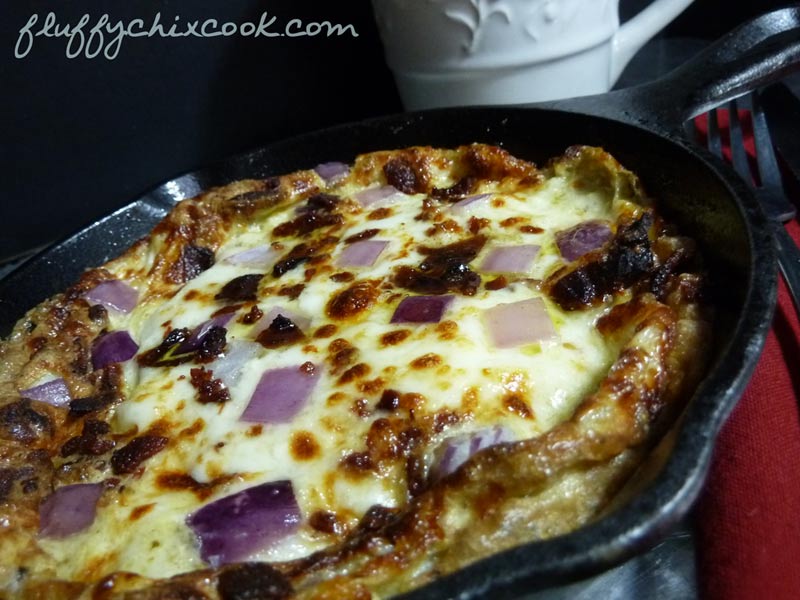 We got a letter from a hypothetical reader the other day and felt compelled to share with you:
Dear Fluffys,
Why are you posting all these dag-burned egg recipes? Are you always gonna post these silly Egg Fast recipes? We don't Egg Fast! Heck, we aren't even all that fond of eggs! Tell me! Why are you wasting my time? Why do I keep coming back to your blog in the hopes of finding a low carb Banana Split? Why do you keep frustrating me? Why? Why? Why?!!!!

Love,
Mother
Well you know, Mom…the Fluffys don't mess around. We are wily chickens and we strategically plan egg recipes and recipes that work for both Egg Fasts (a form of fat fasting for those who seek to eat very clean, very low carb, and high healthy fat), and non-Egg Fast low carbers looking for simple and fast meals, good for any meal of the day, any day of the week—especially week days!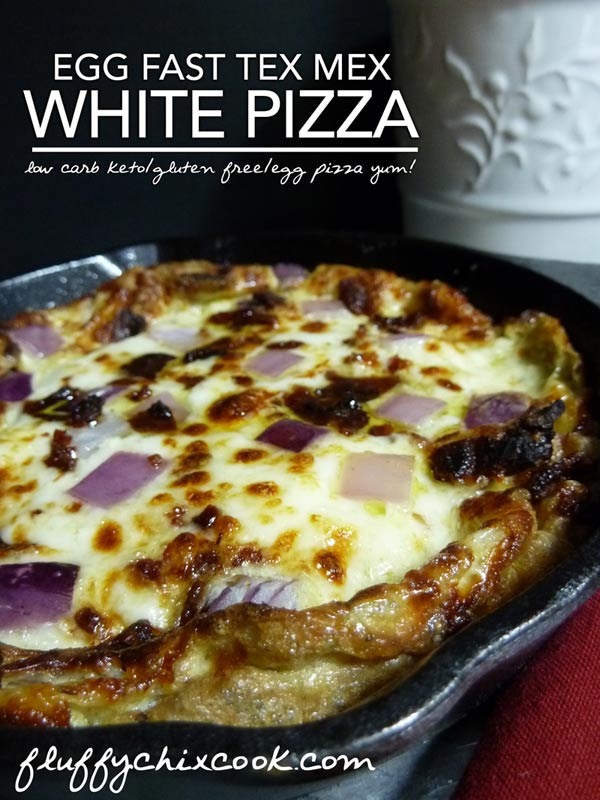 The incredible edible egg represents a key ingredient for these types of simple low carb keto recipes and meals. Eggs are cheap. You heard us! They're cheap! Yesterday we got cage free large brown eggs for $2.95/dozen. Each egg represents 1 ounce of protein. And for little Susie Fluffy, it only take 2 eggs to make a breakfast or lunch meal, especially when she's egg fasting. So for the cost of 2 eggs (about $0.245/egg) + 2 tbsp Kerrygold Grass Fed Butter (about $0.039/tbsp) or $0.58/meal, she can enjoy a gorgeous and simple egg breakfast or lunch. Yes, you heard us correctly! Susie Fluffy can be full on a meal that costs only $0.58. And they say low carb is expensive! Ha!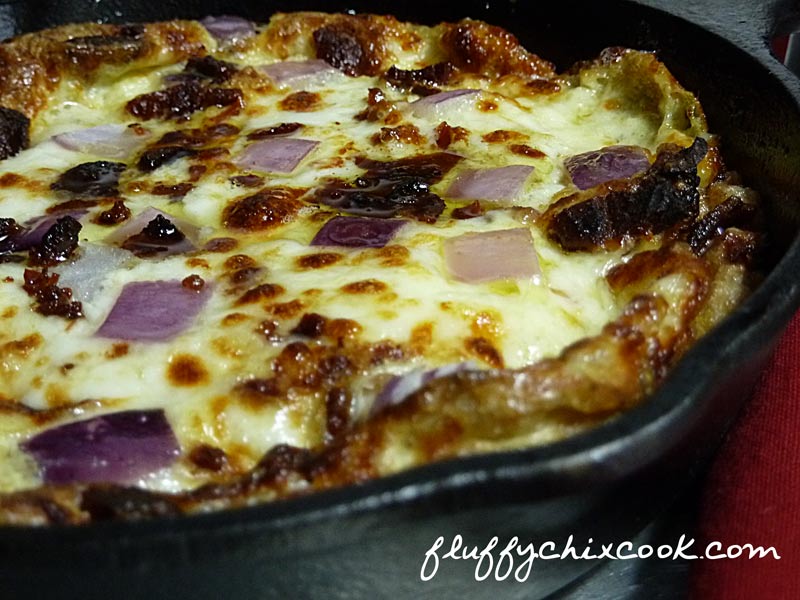 Not only do eggs provide an economical bounty, but they are also nutritional powerhouses and help keep our liver happy, and all the mitochondria cranking out energy! Each egg has this general macronutrient composition and is a protein super-food, easily digestible with a perfect ratio of all essential amino acids:
Per Large Egg: 74 Calories; 5g Fat (62.6% calories from fat); 6g Protein; 0.36g Carbohydrate; 0g Dietary Fiber; 0.36g Effective Carbs
And they have a brilliant micronutrient profile too! Eggs are high in fat soluble vitamins A, D, E, and K. And are also high in B vitamins, especially B12 and riboflavin (B2) and both of these vitamins are crucial for energy conversion. Eggs are a great source of anti-oxidants and according to the Egg Council via LiveStrong, they're filled with lutein and zeaxanthin, which help maintain healthy eyes and deters macrodegeneration, a degenerative eye disease that eventually leaves you blind in both eyes. And eggs are also filled with great sources of choline which the liver needs to help metabolize fat (transporting fat out of the liver). Eggs are also chock-full of trace minerals. Each large egg contains about 20% of daily requirements of selenium. It also has nearly 16% of the RDA for iodine which helps keep our thyroid gland healthy and happy.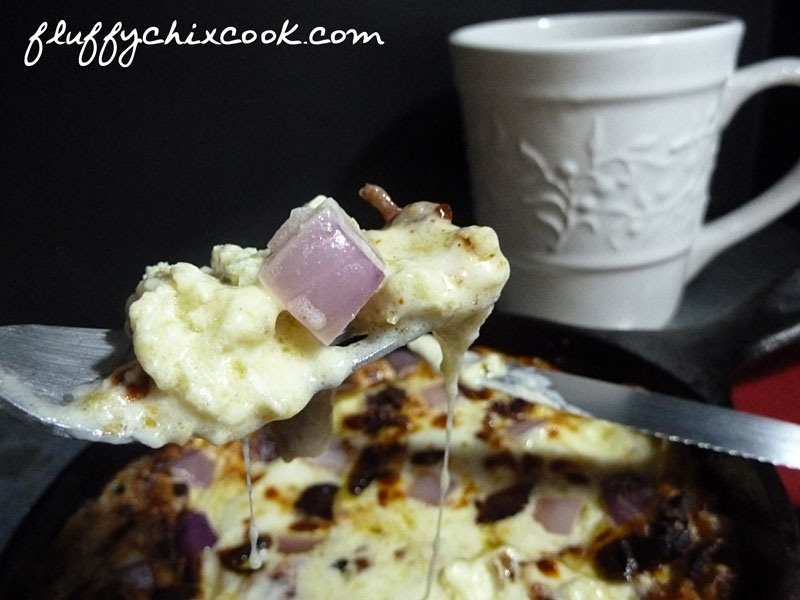 So now you can see why we crow about eggs, cockadoodle-doo, and make sure to include them liberally into the Fluffys' low carb keto lifestyle. Before we leave you with our latest Egg Fast Recipe (scroll down to Eggs/Egg Fast Recipes), we have one more reason to love eggs. The last reason we heart eggs is because they are easy and fast to cook. Most Fluffy Egg Fast meals are ready in 5-15 minutes and for a meal, that's incredible. We bet Dominos can't make that same claim; and we sure know the Chinese delivery dude can't say it! Egg Fast recipes are simple, don't require a lot of experience of skill, and taste entirely comforting. We also notice that our bellehs are very calm after an egg meal, personally proving they are a highly digestible protein source.
This Egg Fast White Egg Pizza recipe was inspired by one of the Fluffys' readers and group members, Jerry Ruth. He showed a picture of what he called an Egg Pizza and we immediately started slathering and salivating over it. It looks quite amazing, and it's not often we are so taken with a recipe that we drop everything and rush into the kitchen to make it. But that's precisely what we did. And it's no surprise with a little tweaking, it became a perfect Egg Fast meal. We call it a pizza, but you might call it a frittata. It doesn't matter what you call, cuz in the end we just call it great and easy eatin!"
We have little 5-inch cast iron skillets that we use to make these Egg Pizzas (and mini pan pizzas). They're so cheap and make a perfect individual serving of so many things from pizzas, frittatas, to Low Carb Induction Cornbread! But honestly, any oven-safe skillet will do!
Hope you'll make this and come back and tell us how you like it! We love varying the toppings. It's awesome with a little chopped basil and black olives (omitting the jalapenos and going Italian with it)!
!
Print
Egg Fast Recipe – Tex Mex White Egg Pizza a Low Carb Keto Pizza Bonanza!

Frittata | Pizza. No matter what you call it this is pure D-Lish food, perfect for any meal--Breakfast through Brinner, Egg Fast or not! It's a perfect pan pizza size, too!
Ingredients
2 tablespoons extra virgin olive oil—or bacon grease
2 large eggs
ground cumin
kosher salt
freshly ground black pepper
1 tablespoon filtered water
1/8 cup Egg Fast Alfredo Sauce
1/2 pickled jalapeno, minced
1 ounce Monterey jack cheese—or jalapeno jack cheese, shredded
1 tablespoon green onion—or purple onion, chopped coarsely
Variation (Non Egg Fast)

1 bacon slice, cooked crispy and crumbled
Instructions
Preheat oven to 350°. Heat skillet with extra virgin olive oil over medium high heat. Use your spatula to make sure oil moistens the sides of the pan too. We use a mini 5-inch cast iron Lodge skillet, but feel free to use any small oven-safe omelet pan.
Season eggs with cumin, kosher salt and freshly ground black pepper. Add water and beat until frothy using a fork or small whisk.
Pour eggs into a heavy oven-safe skillet and cook over medium high, without stirring, until eggs are set on the bottom. They will still be a little moist and wobbly on top. No worries! Top with Egg Fast Alfredo mixed with 1/2 of a chopped pickled jalapeno. Add shredded cheese, diced green or purple onion. and bacon crumbles.
Transfer pan to the top rack of a preheated 350° oven. Bake for 3-5 minutes. Switch oven to broil and broil for a minute or two until top is bubble and cheese and sauce are golden in spots. Remove and rest for 5 minutes. Serve and enjoy!
Notes
We love one-dish-wonders like this simple Tex-Mex White Egg Pizza. Our friend and group member, Jerry Ruth came up with this recipe that so made us drool, we immediately ran to the kitchen (with scissors) and made one! Ohhhh boy! It looks like a pizza, but you will need a fork and knife to get it in your pie hole! I don't care what you call it; it's probably technically a frittata, but egg pizza is way more fun to say! Top with your favorite toppings! We went simple, based on Jerry Ruth's inspiration pizza. He kept it simple with a bacon Alfredo gravy and red onion. We used our Egg Fast Alfredo and jalapeno cuz it was lurking in the fridge and nearing its sell-by-date. Either sauce version would be incredible on it. I can also see adding either black olives or artichoke hearts, or both, for a filling meal any time of the day!
Serving Ideas Serve with a hot cup of coffee. If you prefer, enjoy as part of brunch, lunch or brinner (breakfast for dinner). We wouldn't hate on a small field green salad with House Vinaigrette!
Nutritional Information per egg fast skillet pizza-no bacon (about 6-inches) 591 Calories; 55g Fat (83.8% calories from fat); 22g Protein; 2g Carbohydrate; trace Dietary Fiber; 2g Effective Carbs
per egg fast skillet pizza-with bacon (about 6-inches) 627 Calories; 58g Fat (83.5% calories from fat); 24g Protein; 2g Carbohydrate; trace Dietary Fiber; 2g Effective Carbs
Copyright © 2014 Fluffy Chix Cook. All rights reserved.
Nutrition Facts
Egg Fast Recipe – Tex Mex White Egg Pizza a Low Carb Keto Pizza Bonanza!
Serves 1 egg pizza
Amount Per Serving
Calories

591

% Daily Value*
Total Fat

55g

84.6%
Saturated Fat
0
Trans Fat
Cholesterol
0
Sodium
0
Total Carbohydrate
0
Dietary Fiber
0
Sugars
Protein
| | |
| --- | --- |
| Vitamin A | Vitamin C |
| Calcium | Iron |
* Percent Daily Values are based on a 2,000 calorie diet. Your daily values may be higher or lower depending on your calorie needs.
https://fluffychixcook.com/egg-fast-recipe-tex-mex-white-egg-pizza-a-low-carb-keto-pizza-bonanza/
Copyright © 2019 Fluffy Chix Cook. All rights reserved.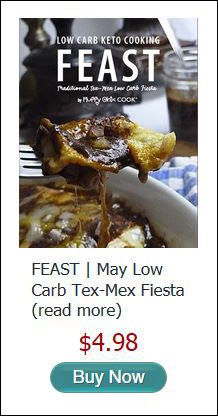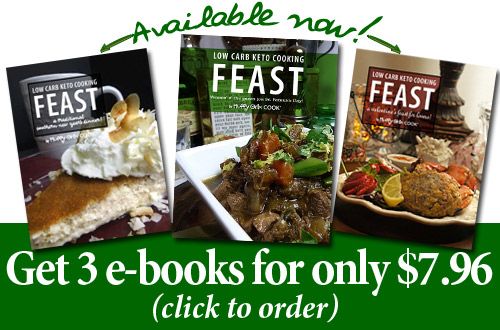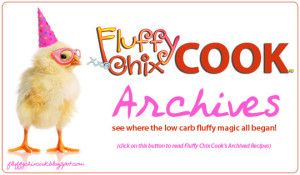 Copyright © 2014 Fast Days – Healing Days. All rights reserved.
We are not dieticians, nutritionists or medical professionals. The materials on this blog are for informational (and fun) purposes only. We do not fact check, nor do we worry about sources. Please do your own fact checking. We encourage you to look things up and check with your doctor or health care professional before acting on anything seen on Fluffy Chix Cook.   xoxo