Instant skinny chai tea latte mix – an instant powder mix made with dried spices. Just add almond milk and honey for a delicious chai tea latte that is dairy free!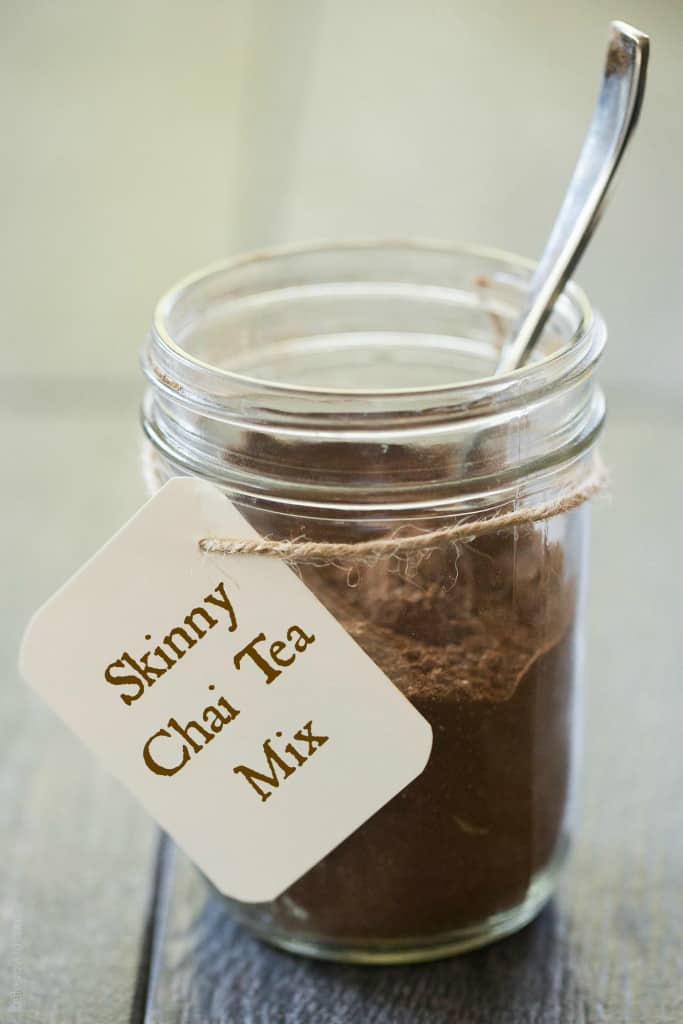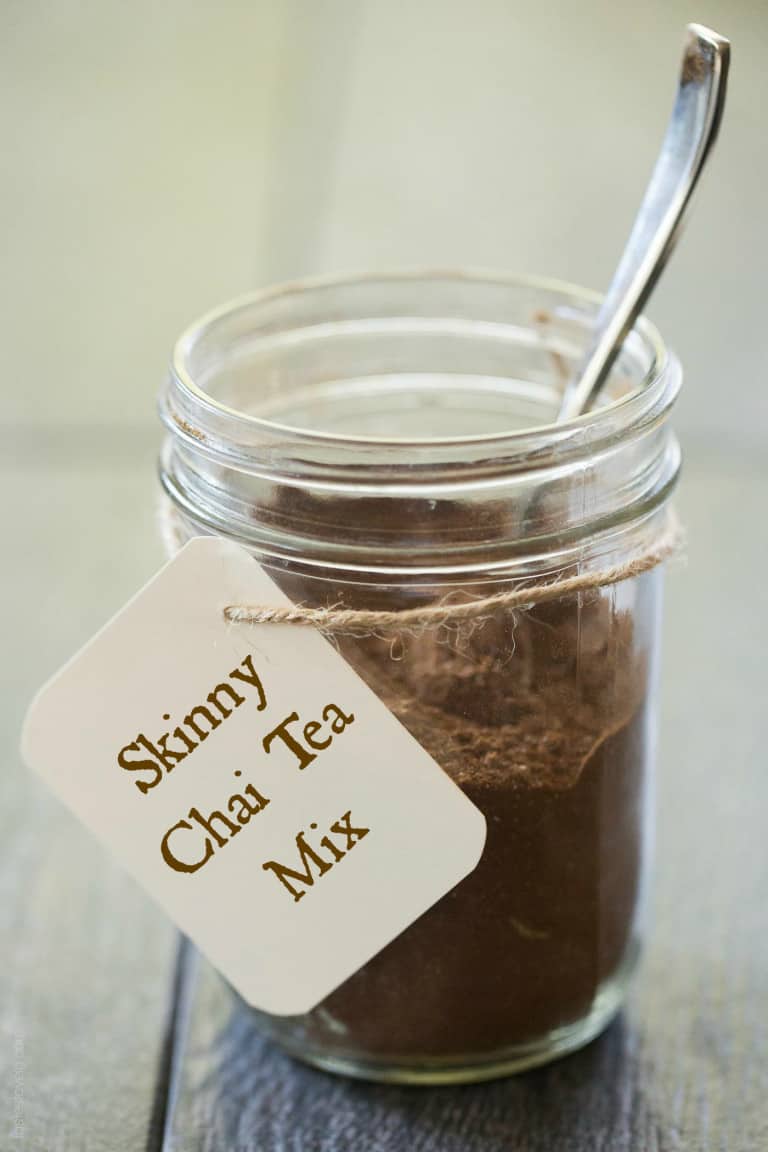 Josh has a little girlfriend. Her name is Mila.
I went to school with Mila's mom. And coincidentally Shawn used live next door to Mila's dad. Small world!
We all reconnected again at the hospital when both of our babies were in the NICU together, born just 4 days apart. It was SO nice having them there to talk to. And more importantly laugh with. Nothing bonds you faster than commiserating over NICU life.
Brought much needed sunshine and brightness to those windowless, long hospital days.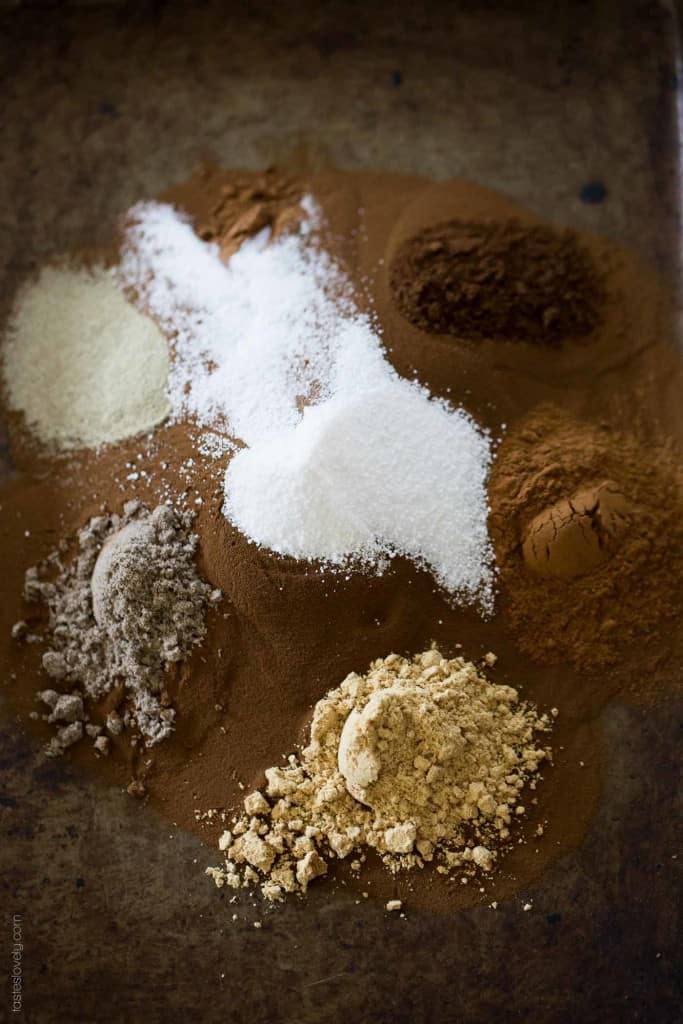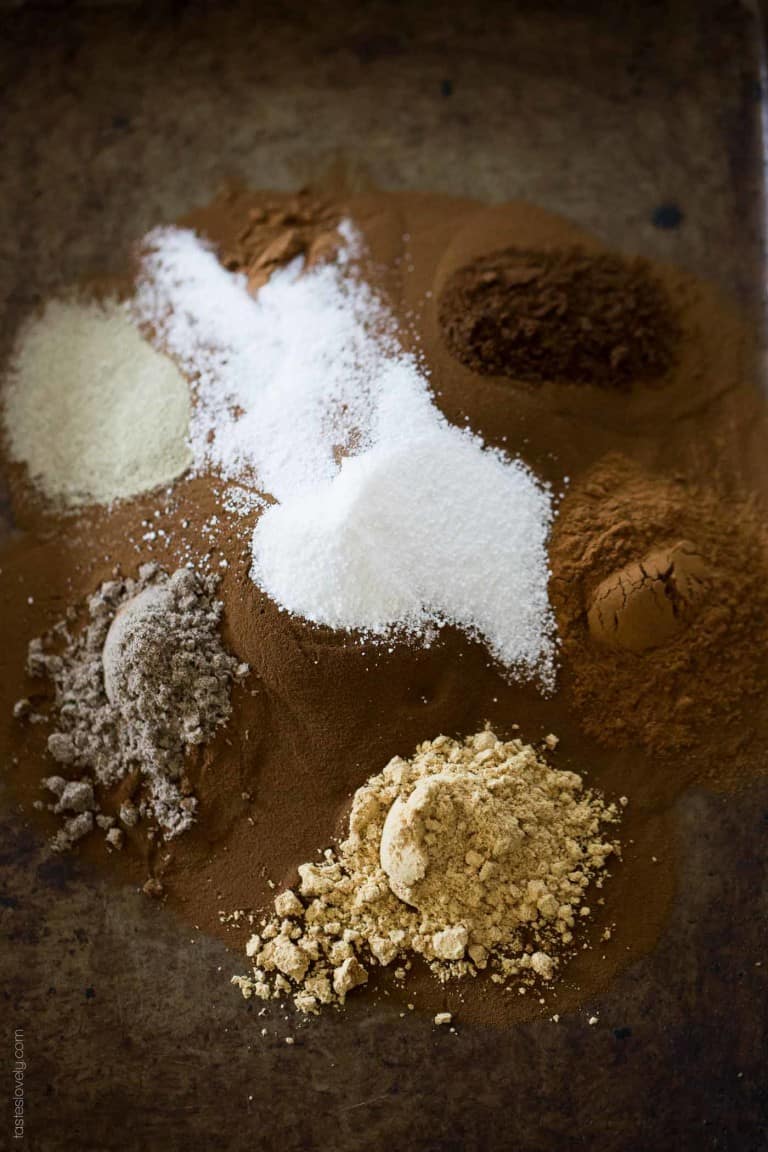 Throughout the newborn haze, Mila's mom and I have been texting back and forth all the time. Usually during the middle of the night feedings, while our husbands are peacefully asleep next to us.  And we're the teensiest bit jealous. *Wink*
With our babies so close together in age, we are in the same stages of everything. We have each other to check in with to make sure such-and-such is normal.
Does Mila spit up allllll the time to0?
Or share newly discovered parenting tips.
If Mila has really bad gas like Josh does, you've gotta get The Windi!
Feel safe to share scary thoughts.
Josh has been napping for 2 hours, and I just checked to make sure he's still breathing for the 10th time. Please tell me you do that too!
And my favorite is to share funny stories.
In the past 1o minutes Josh has peed, pooped and spit up on Shawn!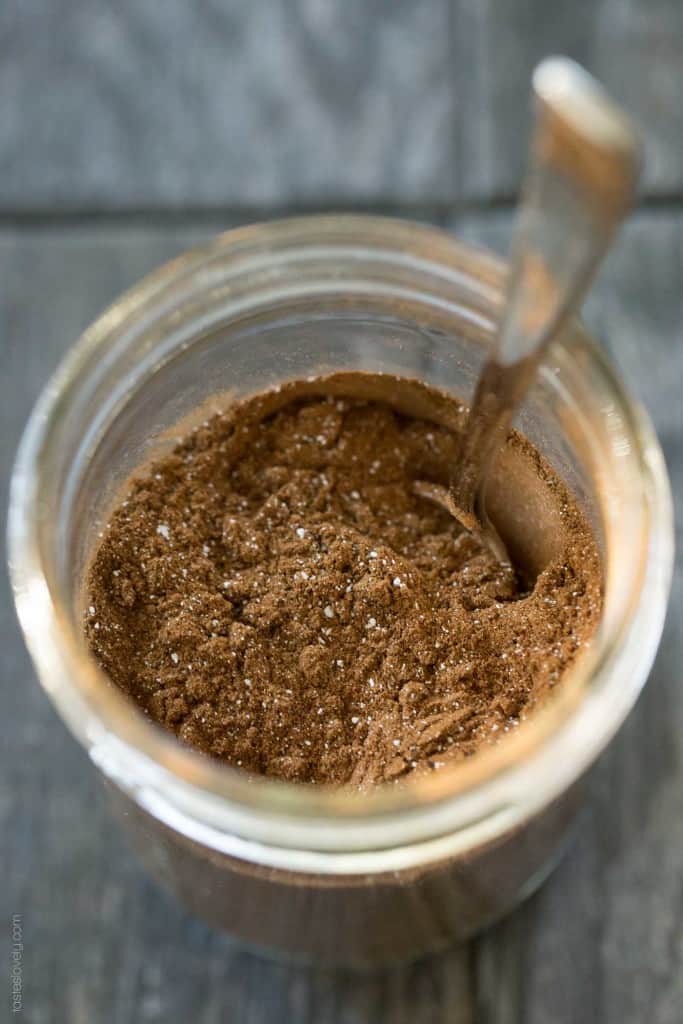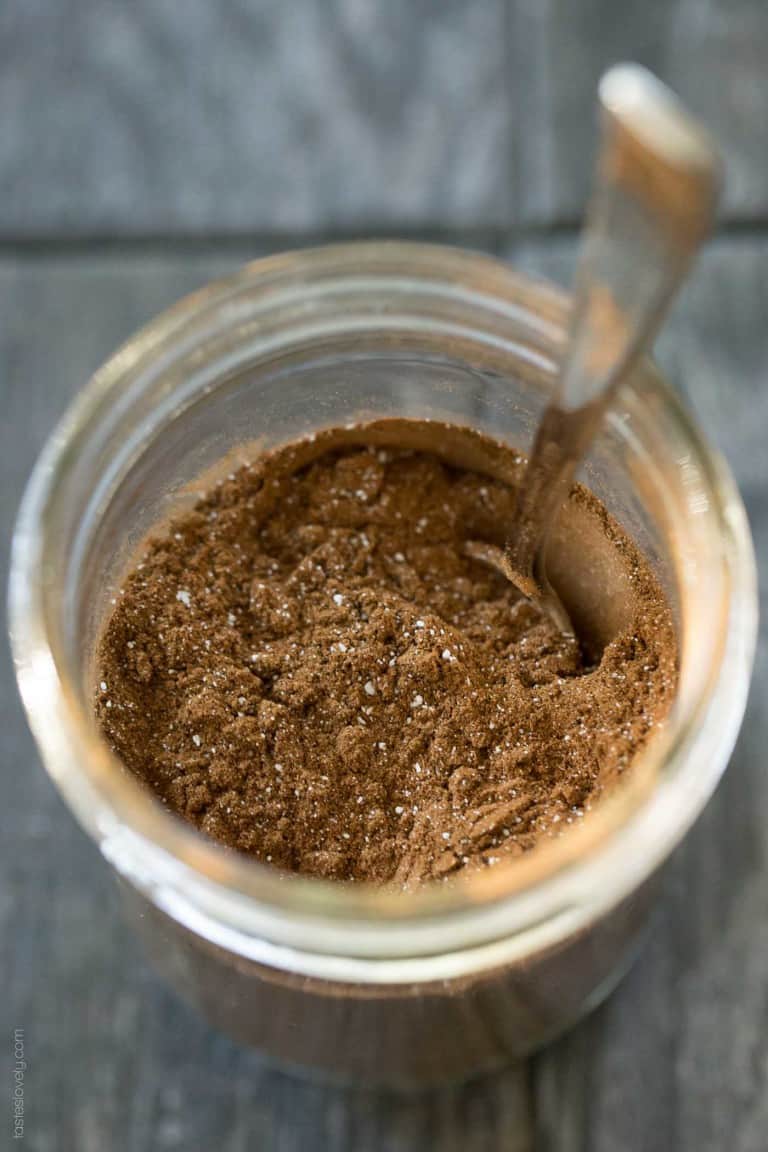 Mila's mom and I finally got the together with our babies for the first time since leaving the hospital. It was SO much fun! We sat them next to each other for a picture, and Josh sneezed on Mila. I think we need to work on his flirting.
We talked for 4 hours while our babies napped on us, and sipped these skinny chai tea lattes that I made for us from my newest obsession, my instant skinny chai tea latte mix.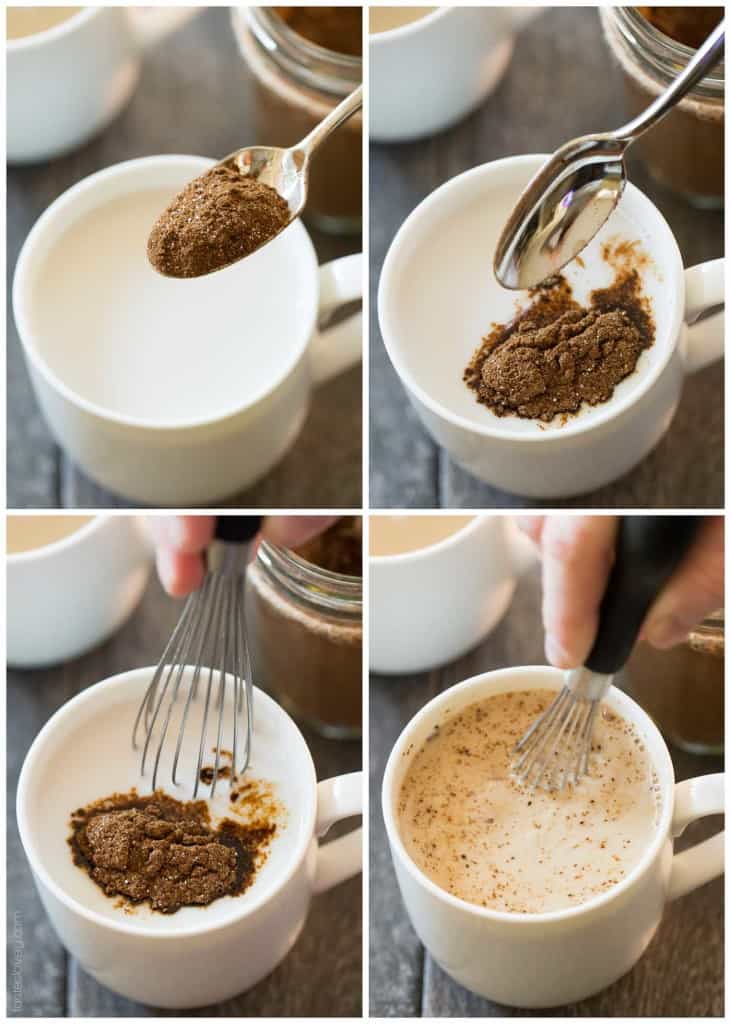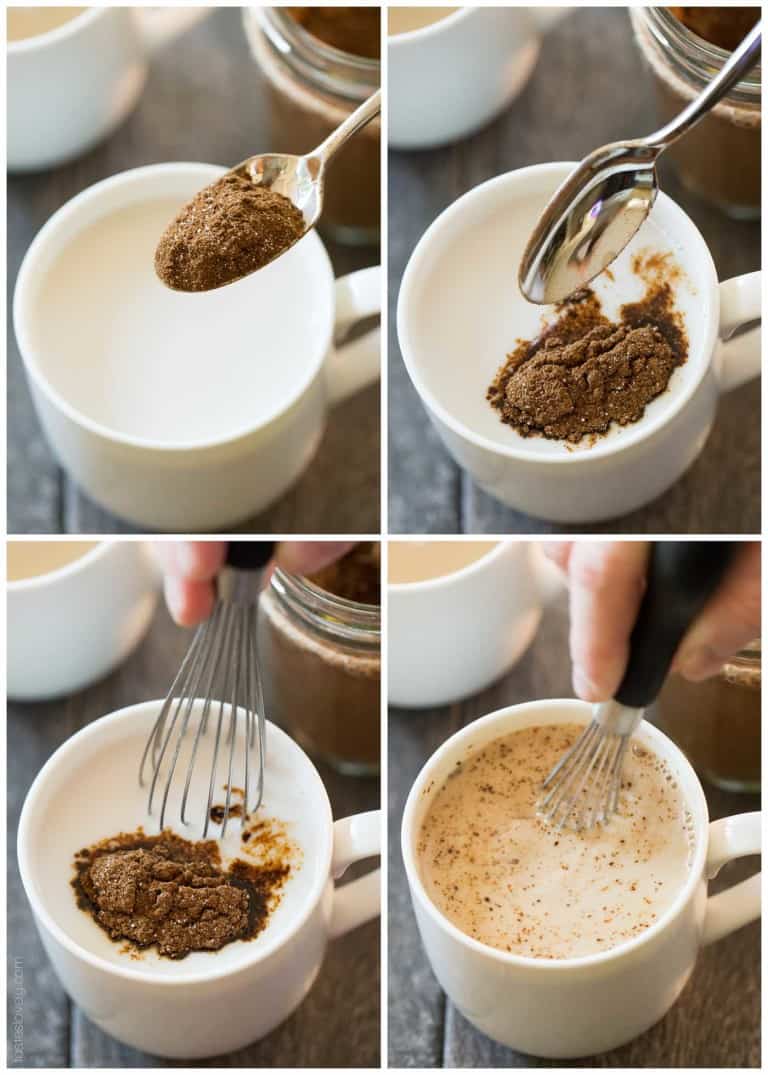 Lately I am absolutely obsessed with chai. (chai spice biscotti's, I'm looking at you) I don't really drink coffee because I get way too jittery from all that caffeine. But I miss getting fancy, tasty coffee drinks. Chai tea lattes are perfect for me!
I love all of all the warm spices and aromas. What I don't love is all of the calories in a chai tea latte. I looked up the calories in my favorite coffee shop chai tea latte, and it was a whopping 270 calories. Yikes! I had to find a better solution. Otherwise this baby weight would be here to stay!
This skinny chai tea latte is less than 70Â calories!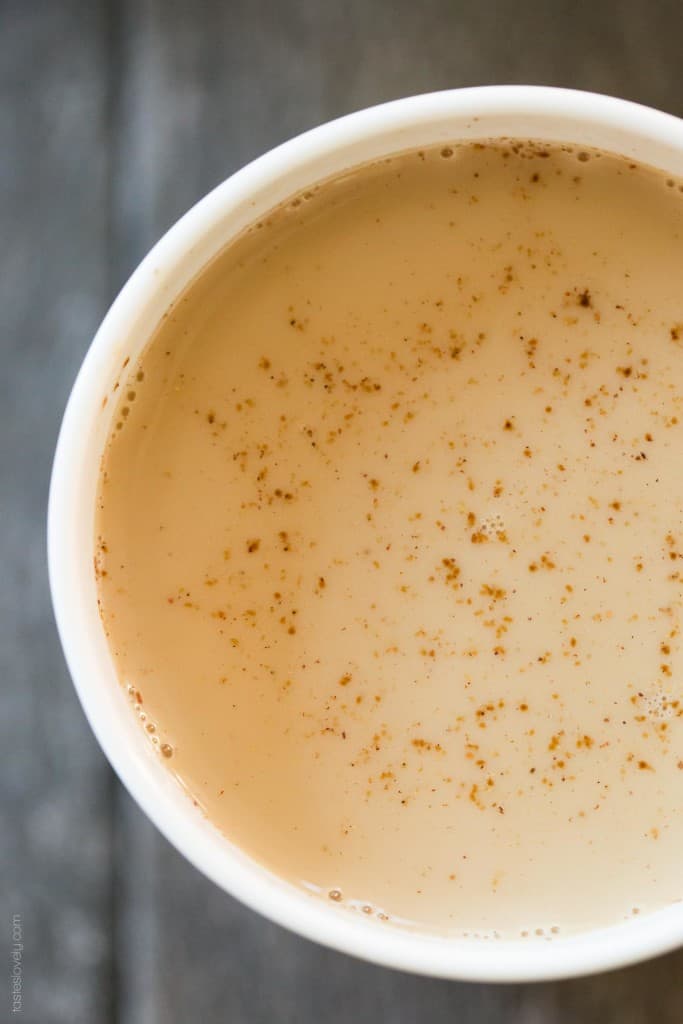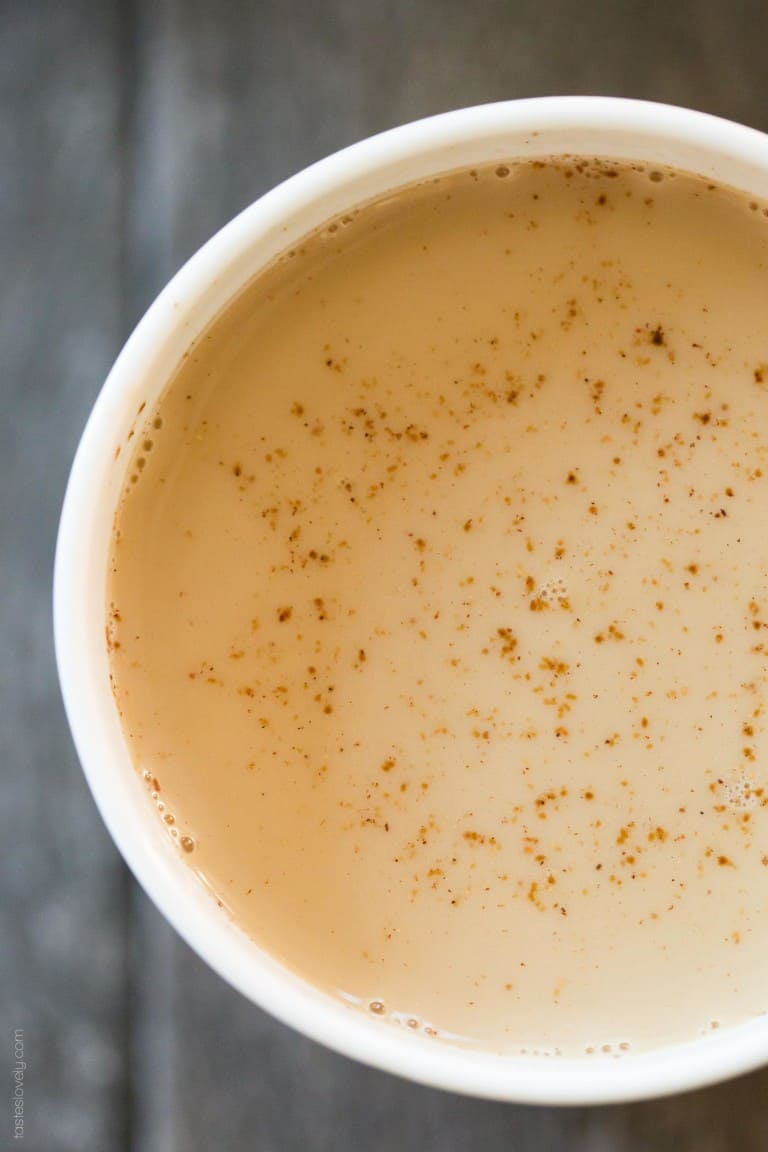 I saved a ton of calories by using Born Sweet® Zing™ Zero Calorie Stevia Sweetener. Zing™ Zero Calorie Stevia Sweetener is made with only real ingredients – nothing artificial. Perfect solution for those who want to incorporate a zero calorie sweetener as part of living a healthier lifestyle and demand a delicious, sweet taste, with no trade-offs. I like sprinkling it into coffee, teas, smoothies, over fruit and other favorite foods and beverages.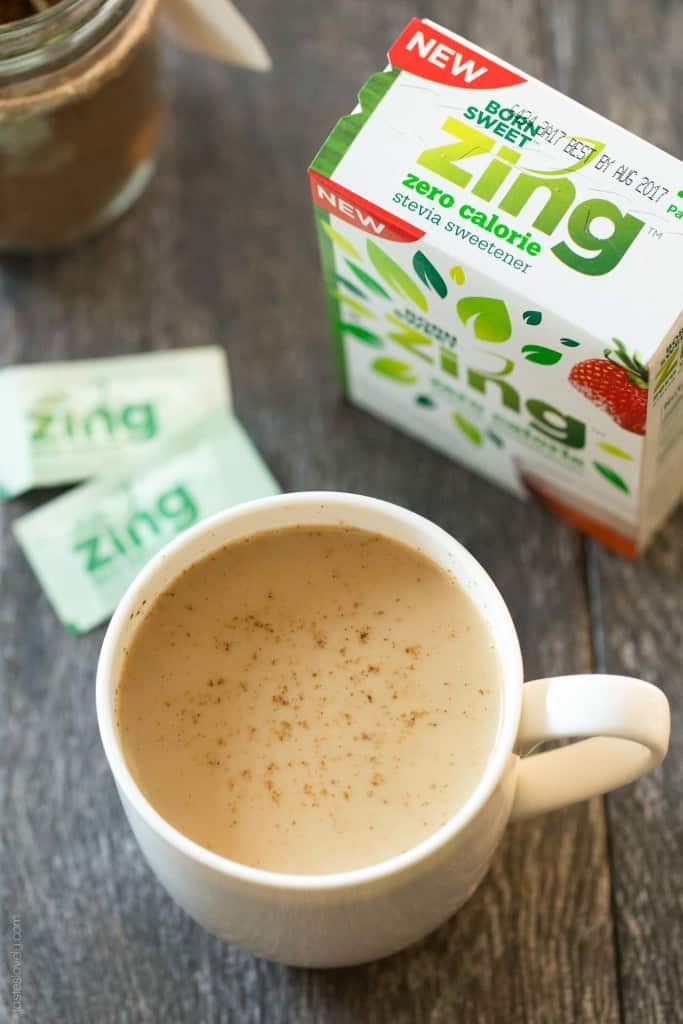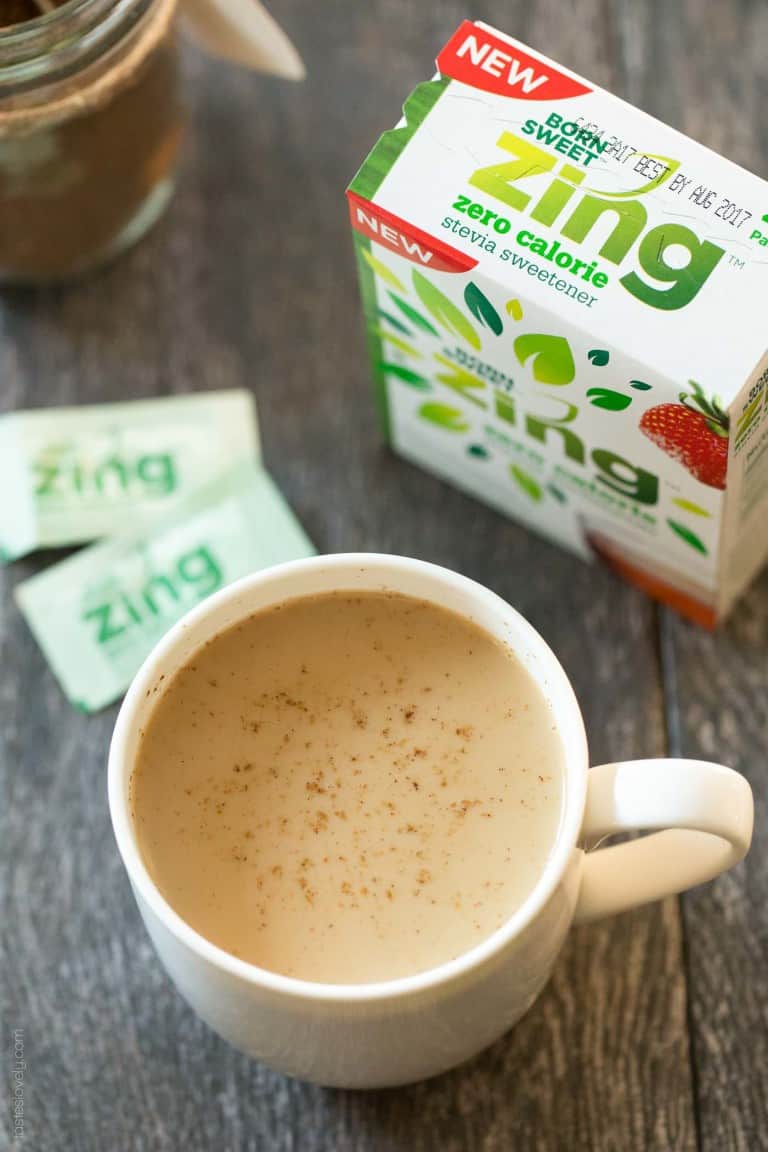 I wanted to make my own mix of chai tea so I could customize the amount of spice to make it the perfect balance of spices to meet my taste. Feel free to adjust the recipe to suit your own preference. Add in more or less of each spice until it tastes the way you like it.
Rather than doing a liquid concentrate which only keeps in the fridge for about a week, I came up with this instant instant skinny chai tea latte mix. It uses instant black tea, and all the wonderful dried chai spices like cardamom, cinnamon, ginger, white pepper, cinnamon, star anise and cloves.
By using a dry spice mix, it will last in my pantry for a year. This spice mix will make 120 servings!
I can have a chai tea latte in 2 minutes. Just microwave the almond milk, add in the skinny chai tea mix, and a little honey.
Print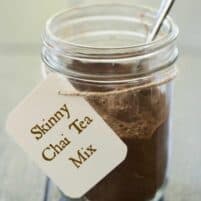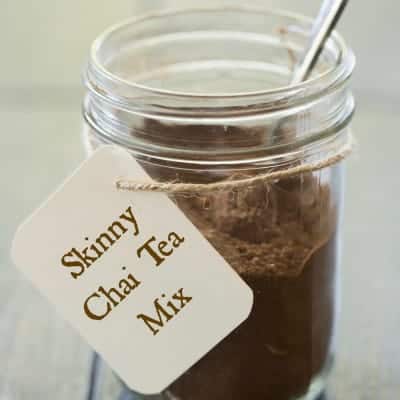 Instant Skinny Chai Tea Latte Mix
---
Author:

Prep Time:

5 mins

Cook Time:

1 min

Total Time:

6 mins

Yield:

about

120

chai tea lattes

1

x
Scale
Ingredients
Skinny Instant Chai Tea Latte Seasoning Mix
1 cup

instant black tea powder

20

packets Zingâ"¢ Zero Calorie Stevia Sweetener (

1 tablespoon

s)

2 teaspoon

s ground cinnamon

2 teaspoon

s ground ginger

1 teaspoon

ground cardamom

1 teaspoon

ground cloves

1 teaspoon

ground white pepper

1/2 teaspoon

ground star anise
Skinny Instant Chai Tea Latte
8 ounce

s (

1 cup

) almond milk

1/2 teaspoon

Skinny Instant Chai Tea Latte Seasoning Mix

1/2 teaspoon

honey (or more or less to taste)
---
Instructions
Skinny Instant Chai Tea Latte Seasoning Mix
Combine all ingredients and stir to combine. Store in a pint size mason jar.
Skinny Instant Chai Tea Latte
Heat almond milk to desired temperature. Add 1/2 teaspoon Skinny Chai Tea Latte Dried Spice Mix and 1/2 teaspoon honey (or more or less to taste). Enjoy!
---
Notes
-Feel free to adjust the amount of spices to suit your taste. This is my favorite ratio, and I like my chai a tad on the spicy side. But if you like yours milder, just reduce the amount of spices you add.
-You can also make iced chai teas! Just add the spice mix to cold almond milk, and serve over ice. Use the same ratios of chai mix to almond milk and honey.
-My coffee mugs (in the pictures) actually hold 16oz almond milk, so I heat up 16oz (2 cups) almond milk, add 1 teaspoon chai tea mix and 1 teaspoon honey. Yum!

This post is sponsored by Zing™ Zero Calorie Stevia Sweetener. All opinions are my own. Thanks for supporting the brands that support me!